How To Dance In A Club - 10 Clubbing Moves For First Timers
First timers going to the club fret not! I was once anxious of dancing in a club like you. But, i have created the ultimate club dancing guide to dazzle anyone and everyone! So lets begin with a simple exercise!
This is the
Awkward Wiggle.
Since you are still quite uncomfortable in a club, we shall start with a simple warm-up by wiggling yourself.
Then as you get more comfortable, we crank up a notch by
Shaking Your Hips
to loosen up even more.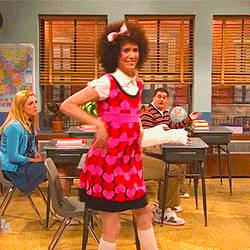 When your hips are loose and on fire, you will begin to breaking into the
Body Wave
as you slowly move towards your eye-candy.
After your waves have crashed into your eye-candy's group of friends. You push them aside by doing the
Window Wiper.
Her friends would be gone by now. If they are not, you should try doing it a few more times. Then you start off by showing her your
I'm About To Break Dance
move.
Then you will lead up with the ultimate seduction move the
Aggressive Chicken
to show that you are the alpha cock!
Afterwhich you will break into the
Robot Dance
to impress her even more as you slowly power down to conserve energy.
When you are out of moves you go to the basic
Fist Pump
which allows you to restore your energy and show that you have big fists. Be careful not to pump your fist into her!
Then you demonstrate your immense strength by
Raising the Roof
!
By now she would have fallen for you. If not, you will flex your agile arms by
Poking The Roof.
She who is not attracted to strength would admire someone who is quick and nimble.
She will definitely be attracted to you by now. If you find this article useful please spread the guide by sharing this post with your friends! And through that we shall gather more brethren and take the clubbing scene by storm!